So Fitbit is notoriously bad at getting a correct heart rate when the user is cycling. Compare below 2 screenshots of the same 1h ride I did earlier today, one from Fitbit and one from myWorkouts (nice Android app) which uses a Bluetooth chest-strap to measure heart rate;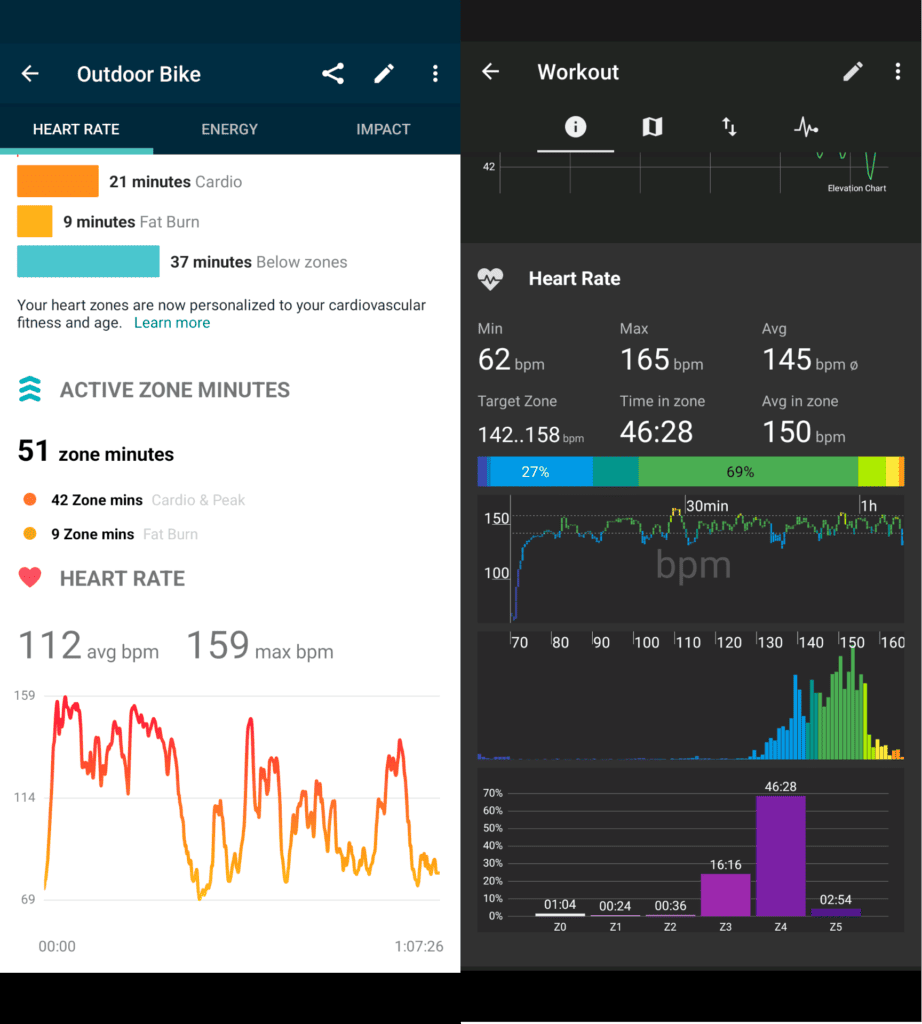 37 minutes below 114 bmp? Average of 112? Bollocks!
I fully understand a wrist-mounted device is not ideal for monitoring heart rate when in bicycling position, but wouldn't it be great if the Fitbit app kept an eye out for a Bluetooth chest-strap in that case if only to ensure not having utter nonsense (not only HR but also energy spent) in their exercise stats?