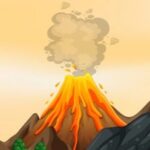 Given the major change in Contact Form 7's frontend JavaScript and the problems having to optimize the JS or cache the page after the update, the question I get asked frequently is what alternatives there are to CF7.
So here is a very quick rundown of 3 such alternatives:
Gravity Forms: premium-only, visual form builder, very flexible, big ecosystem (lots of 3rd party plugins & integrations)
Formidable Forms: has a free Light version, drag & drop interface for building forms, very flexible (we currently use this on autoptimize.com), lots of integrations but smaller ecosystem.
HTML Forms: free plugin from the team that also develops "Koko Analytics" (which I now use on all my sites) and "Mailchimp for WordPress" with a premium addon for extra features, similar to Contact Form 7, no frills, very light on JS so great for performance.
My advice; try HTML Forms if you have rather standard contactform-like forms and you're not looking for something fancy (which CF7 is not either), try Formidable if you need drag & drop form building or if you (will) need more flexibility/ integrations.