The title says it all; I just pushed the first beta of Autoptimize 2.7 which has some small fixes/ improvements but which most importantly finally sees the "Autoptimize CriticalCSS.com power-up" fully integrated.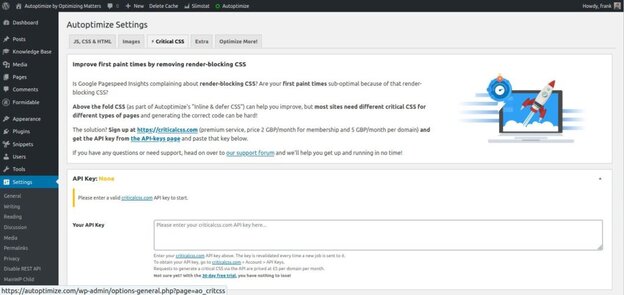 Next to the actual integration and switching to object-oriented for most (but not all) of AOCCSS files, there are some minor functional changes as well, most visible ones being buttons to clear all rules and to clear all jobs from the queue.
I hope to be able to release AO27 officially in April, but for that I need the beta thoroughly tested off course. Most important part to test is the critical CSS logic obviously, so if you have the power-up running, download/ install the beta and simply disable the power-up to have Autoptimize fill that void (if the power-up is active, AO refrains from loading it's own critical CSS functionality).